Let us introduce top 10 popular Vodkas according to the brand popularity. The top list is made by different criteria, for instance the results of various researches, opinions of Vodka experts and consumers, etc. Top list does not include brand sub-categories.  The varieties of brand products are discussed in other articles. There is the general information provided about every single beverage which will give you a chance to get informed about each of them better.
You may also be interested in:
1. Grey Goose ($30-60) 1997, France

Grey Goose is made by wheat and represents one of the best French Vodkas which is produced since 1997. Its taste is very smooth and you can use it while making any types of cocktails.
2. Crystal Head Vodka ($50-90)  2007, Canada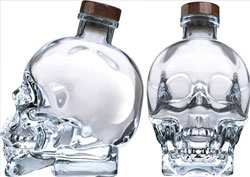 It's Canadian origin premium class Vodka with original bottle design. Crystal Head is new brand (produced since 2007). Many people connect its popularity to the bottle design but it tastes really nice and it is pure Vodka, free from additional flavors and any other substances.
3. Finlandia ($17-30) 1970, Finland

Represents one of the best traditional Finnish Vodkas (since 1970) which is relatively cheap but really distinguished by its mild taste and you can find several flavored versions of it in the market.
4. Stolichnaya ($17-59) 1901, Russia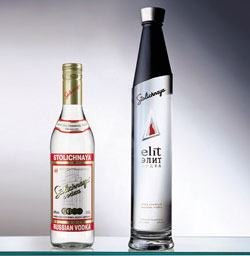 It is one of the popular and awarded Russian Vodkas which is made by rye grain and wheat.  Stolichnaya Elit represents brand sub-category which is utterly popular all over the world.
5. Absolut vodka ($15-35) 1879, Sweden

This is the famous and wide spread brand and has specific taste of flavors. We recommend you to consume it if you like Vodka with moderate taste.
6. Smirnoff  ($9-37) 1860, Russia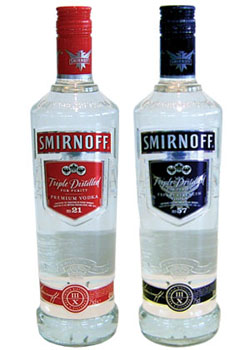 One of the oldest Russian Vodka with reach traditions and numbers of variants (more than 60 types). The brand is deemed to satisfy the taste of wide range of consumers.
7. Belvedere ($28-60) 1996, Poland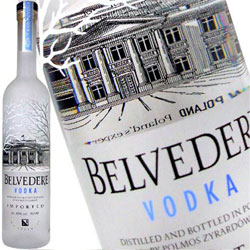 Greatest Polish Vodka with a lot of nice flavors. The specific taste comes from the unique water and technology of its producing.
8. Skyy Vodka ($20-35) 1992, USA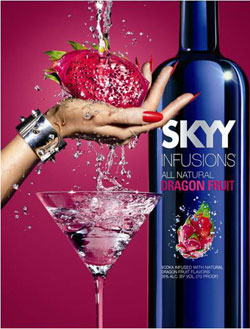 It is being produced in the USA since 1992. It is very delicious and the most popular brand after Absolut Vodka, distinguished with the specific mild taste and special flavors.
9. Pinnacle Vodka ($8–20) 2002, France

French Vodka (since 2002), which gain the great popularity in US consumers. You can find it in almost every US clubs and alcohol markets.
10. Russian Standard ($18-51), 1998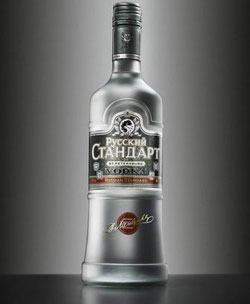 The favorite alcohol beverage through Vodka's fans. It includes special flavor and taste of Russian traditions.
If you like drinking Vodka, we recommend you to taste all of the products mentioned in top list and feel free to express your opinions about them on our web-site. Your opinions will help our visitors to select their favorite Vodka and in the nearest future the best brand from the top list will be revealed according to the estimations of our visitors.